FAU researcher receives over one million euros of funding from the Volkswagen Foundation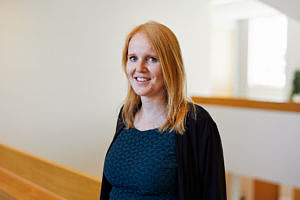 Using statistics pays off
Bayesian models and statistic learning processes – two philosophies of statistics that take fundamentally different approaches. Despite this, Dr. Elisabeth Waldmann from the Institute of Medical Informatics, Biometry, and Epidemiology intends to combine them and make them useful for research in general. Dr. Waldmann has been awarded a Freigeist Fellowship by the Volkswagen Foundation worth 1,037,800 euros for this innovative and unusual research project.
Statistical learning approaches from the field of boosting are based on ideas from machine learning, where computer scientists use the learning abilities of machines, or computers, to teach machines to make predictions using simple rules. This is also used by statisticians to calculate interpretable statistical models. In contrast, Bayesian processes are based on a fundamental statistical rule called Bayes' theorem. But these processes are also only possible due to modern computers.
Dr. E. Waldmann is aiming at combining both these methods. "The fact that no previous research has been conducted on this approach shows that it is highly innovative", says the statistician. She would like to present the results of her research to a wider audience using online tools for data analysis. The Volkswagen Foundation has now awarded her a Freigeist Fellowship worth 1,037,800 euros to allow her to put her ideas into practice. The first phase of funding is for five years. "The funding", says Dr. Waldmann, "will enable me to employ one postdoctoral research assistant for two years and two doctoral candidates for three years".
The Freigeist Fellowship from the Volkswagen Foundation is geared towards innovative young researchers from all disciplines who are willing to take risks with the aim of enabling them to carry out unusual research projects. This year, the fellowship has enabled a total of eight young researchers to design their projects with the greatest level of academic freedom and clear time frames.
Further information
Dr. Elisabeth Waldmann
Phone: +49 9131 8522722