Welcome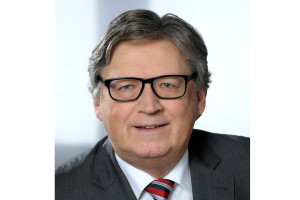 …at the Faculty of Medicine of Friedrich-Alexander-Universität Erlangen-Nürnberg
In the tradition of German academic medicine, the Faculty of Medicine and Universitätsklinikum Erlangen (university hospital) follow a closely integrated approach of research, teaching, and medical care. The Faculty of Medicine combines excellent research with high-quality medical education. The results of these efforts can be observed at Universitätsklinikum Erlangen, where  innovative treatment methods serve the benefit of patients. Both institutions are committed to guaranteeing a high-quality basic and continuous training of future doctors.
Benefiting from the size and scope of the activities of one of Germany's largest research universities, interdisciplinary thinking and acting is one of the pillars of academic medicine in Erlangen. At the same time, most facilities are just a short walk or bicycle ride apart. In this spirit, 24 interdisciplinary clinical centers guarantee state-of-the-art patient care across specialties. Since we are centrally located within the so-called Medical Valley – an internationally leading cluster in medical engineering – researchers, physicians, and students at the Faculty of Medicine and Universitätsklinikum Erlangen cooperate with businesses, non-university research institutions, and other organizations within the healthcare system to develop innovative products and services for improved patient-care and affordable healthcare systems.
Among other successes last year, we are very proud to have succeeded in
Discover the excellent research conditions,  the safe and family-friendly atmosphere, and high quality of life in Erlangen!